Signed Dresden Crystal and Brass Table Lamps a Floral Pair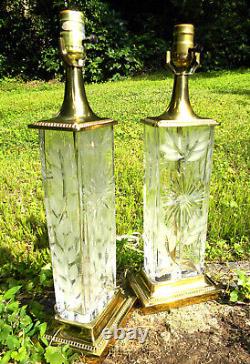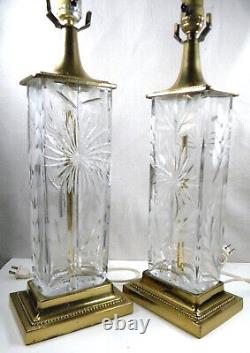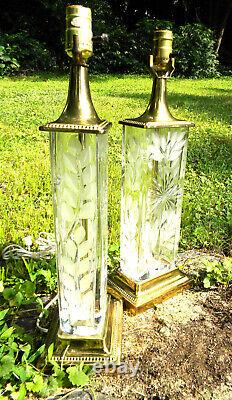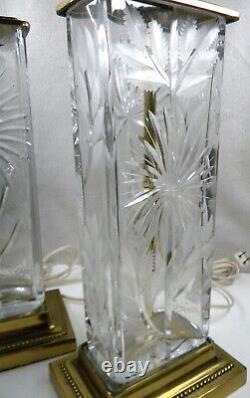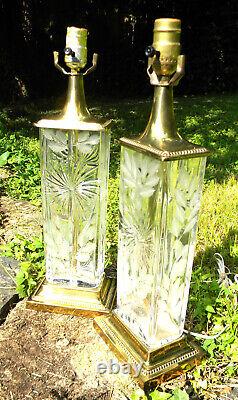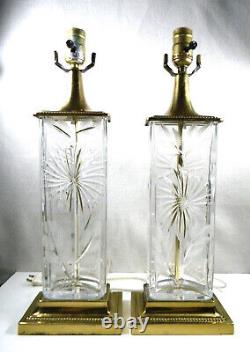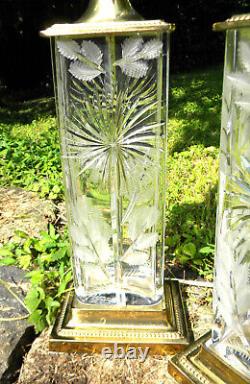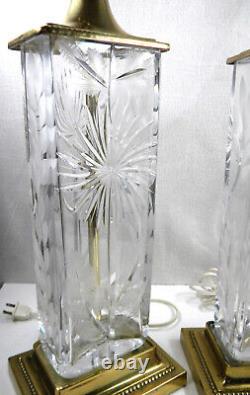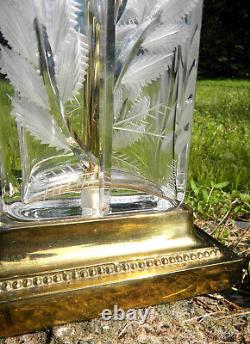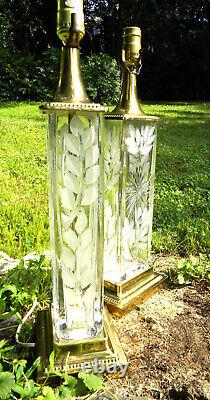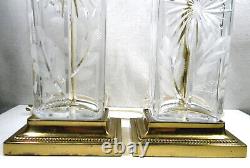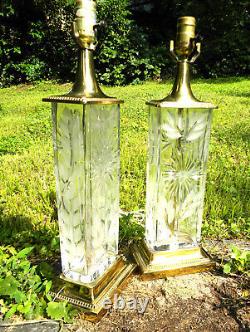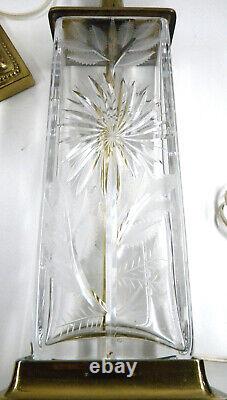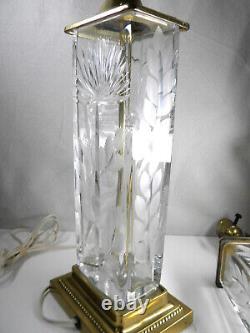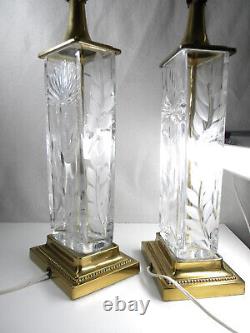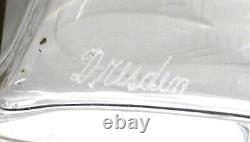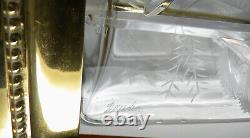 I tried to catch in photograph the detail and cut prism color but failed. They both have the same species of flower but each lamp is different in it's etching. Both have a 2 way switch. Combined they are very heavy.
To the top of the socket they stand 19.5 inches. The crystal is 12 inches tall, 4.25 inches wide and 2.5(+) inches deep. All 4 sides are etched/cut. Most say they were made in Germany in the 60's - 80's. A presence they do make.