Rare Pair Antique Copper Relief Asian Man And Woman Wall Planters Artist Signed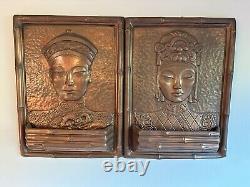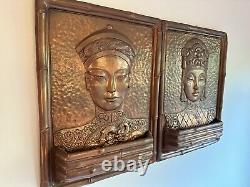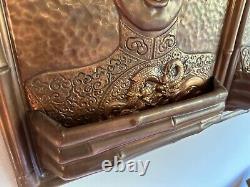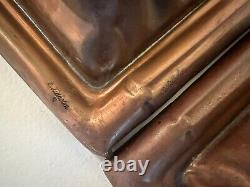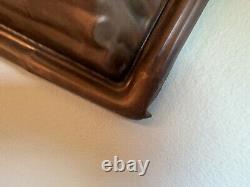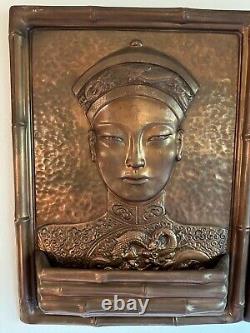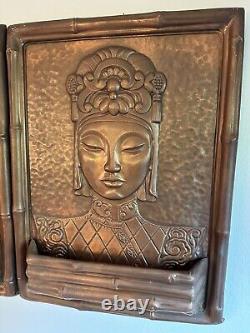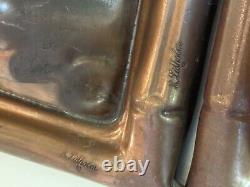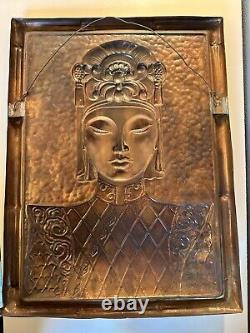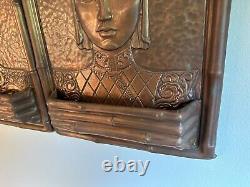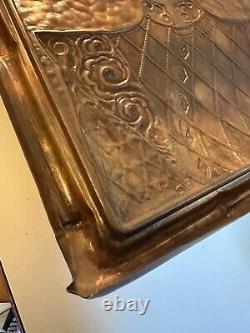 A pair of rare antique Asian copper relief wall art, featuring meticulously crafted planters adorned with intricately detailed depictions of an Asian man and a woman, bears the distinctive signature of the talented artist E. These exquisite pieces showcase a harmonious fusion of artistry and craftsmanship, capturing a bygone era's aesthetic sensibilities. The copper relief technique lends a three-dimensional depth to the art, allowing the figures to come to life in stunning detail. Lidholm's mastery is evident in the graceful portrayal of the human forms, each gesture and expression carefully rendered. These planters not only serve as functional vessels for greenery but also stand as remarkable works of art, inviting viewers to appreciate the skill and creativity that went into their creation.
They are a testament to the enduring beauty of antique craftsmanship, preserving a piece of history for generations to come. Each measures 20" x 14".