PAIR Cobalt Porcelain 8 Industrial Gas Sign Lights withGoosenecks UL-Sockets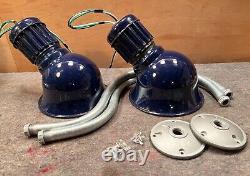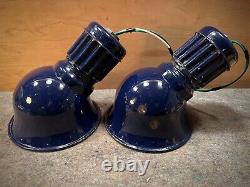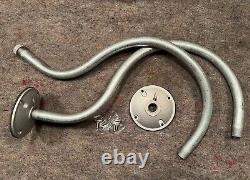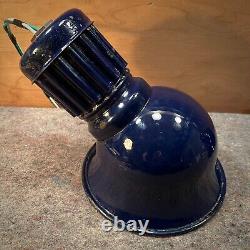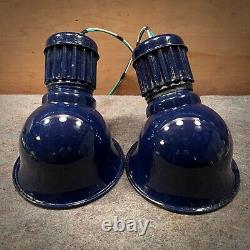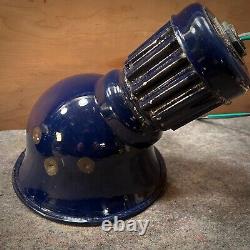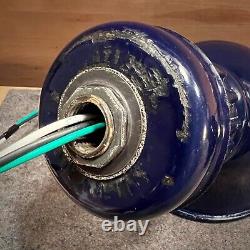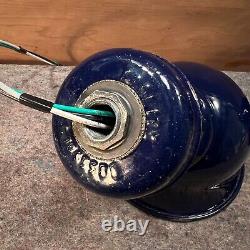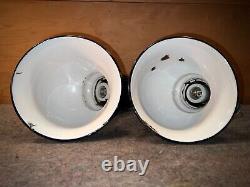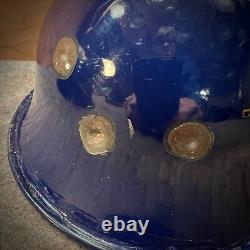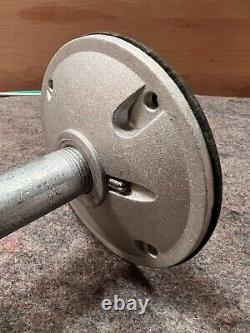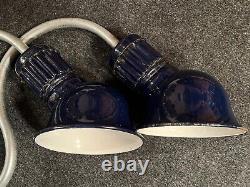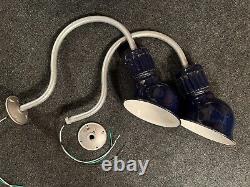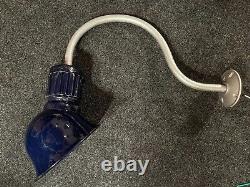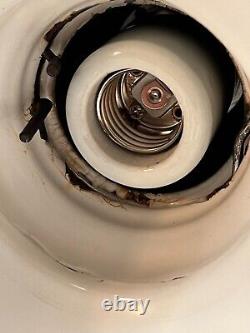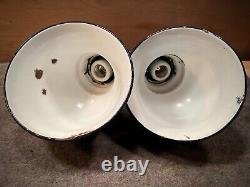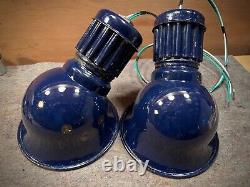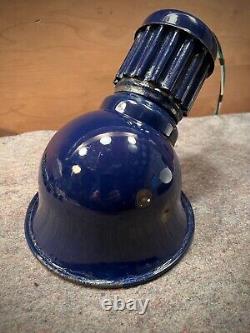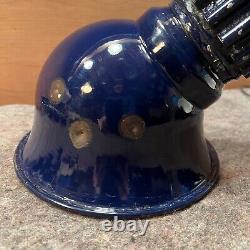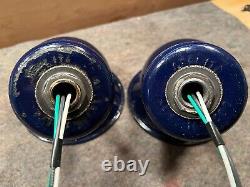 PAIR Cobalt, Abolite Sign Lights w/Goosenecks New Sockets w/Ground & Wall Flanges. Cobalt porcelain is rare compared to other shade colors, and sign lights are less plentiful than ceiling lights, so a matched pair is.
Pics show these are lights that have been subjected to the elements, occasional bumps, and it appears. Cobalt lights are 7.75" diameter x 11.5" long, and each light is configured with a new and identical gooseneck "arm" that reaches approximately 18 from the wall to the CENTER of the fixture. All electrical aspects are new: socket and high-temperature wire with solid ground. Each fixture's wall flange may be surface mounted to a 3.5 round electrical box (screws included) or may be affixed directly to a wall surface, subject to your installer's safety guidelines.
Please see pics to confirm the surface condition and updated electrical and mounting features of these fixtures Both fixtures are ready for decades of reliable service. Please don't hesitate; I'm always happy to address question s or provide additional photos. NOTE: I use only NEW boxes and NEW packaging materials. ALL items I sell are refurbished and packaged in a smoke-free environment.