HUGE Signed Pair of OTA ZO Silver Wire Dove Bird Japanese Cloisonne Vases Rare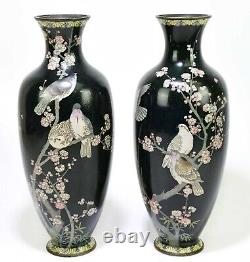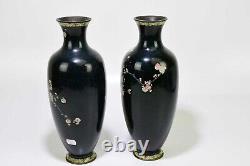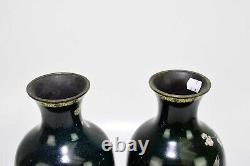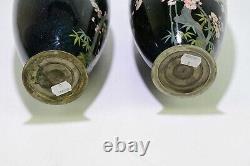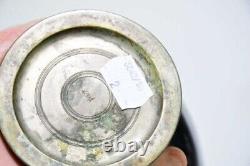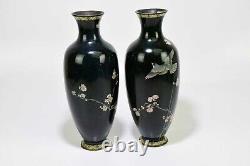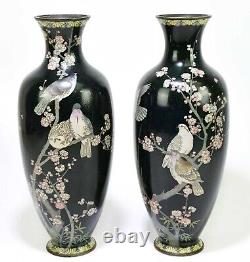 Much smaller pairs with less sophisticated work by this Artist. O[ta] Hyo[zo] also known as OTA ZO. See listing photos for price valuation comparisons.
Huge Signed Pair of Rare Finely Done Silver Wire Japanese Cloisonne Vases decorated with Birds such as Doves and Plants and Flowers and Blossoms. Signed Ohyo (made by O[ta] Hyo[zo]) also known as OTA ZO during the Meiji period, late 19th century. These are Wonderful Enamel Oriental Vessels, that make Great Statement Pieces.
This was made in Japan in the Late Meiji Period (January 25, 1868 - July 30, 1912). Listing is for the pair of vases (you get both). Elegantly enameled Plants and Flowers with Blossoms, along with Perched and Flying Birds. Vessels contain Footed base with upper and lower chrysanthemums and floral borders. Vases are almost 15 inches Tall (about 37cm).
PLEASE NOTE: The items are in good condition and has normal and typical signs of wear from age including patina to mounts and light surface debris and light scratches. I don't see any issues with the piece, however Given the age of pieces and nothing is truly perfect, it may be possible there is light crazing / or enamel flaking in a place like the neck or foot. It's hard to see anything, on large and dark pieces like this because of the dark ground conceals imperfections.
Again, as mentioned, these present extremely well. I also have Blue and White vases, other Larger vases and jars, Ginger Jars, and Cloisonné vases, check my other listings.