Antique Pair 16-1/2 Double Gourd Doulton Vases Hand Painted 1879 Signed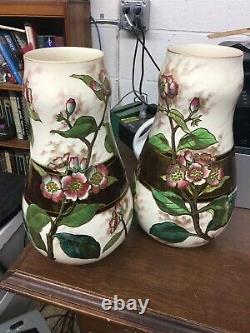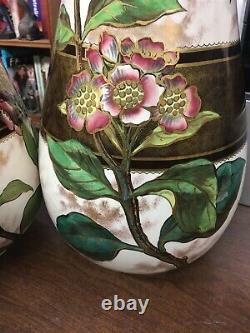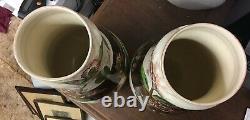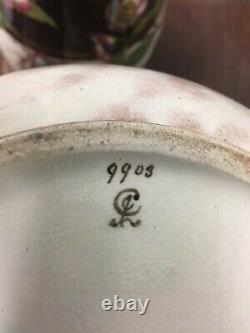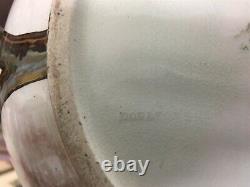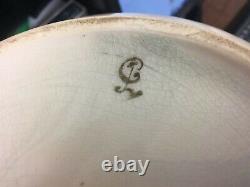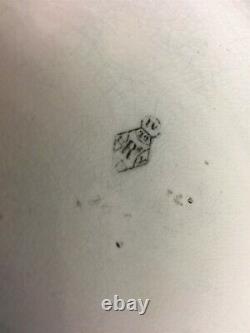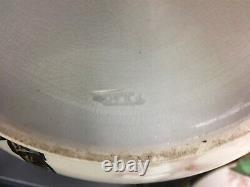 This is a lovely matching pair of double gourd style antique vases. One is impressed "Doulton's" while the other is PB & CO Pinder Bourne & Co.. Though they look identical, one actually measures 16-3/8" and the other is 16-1/4" tall. The Doulton's vase weighs 9.4 pounds, while the Pinder Bourne vase is approximately 1/2 pound lighter.
Both are 9 in diameter at their widest. This lovely pair of vases is decorated with pink flowers and stunning green leaves, trimmed in gold with a dark brown banded background. The British registration mark indicates that they were registered in 1879. Both have an Artist's initials. I believe to be "CL", but I do not know the artist.
Both vases are in very good condition with no chips, cracks or repairs I can find.