A Pair Of Old Chinese Famille Verte Porcelain Dragon Vases + Covers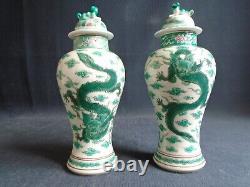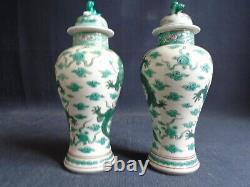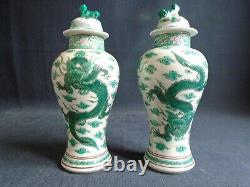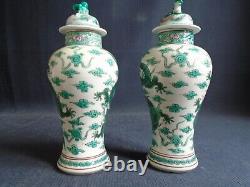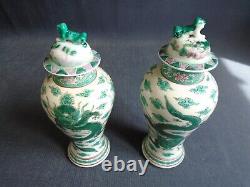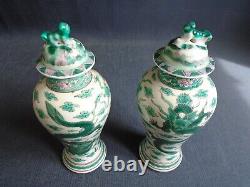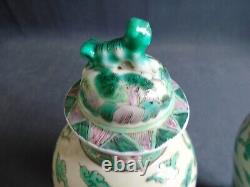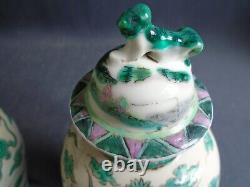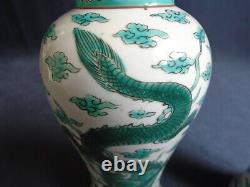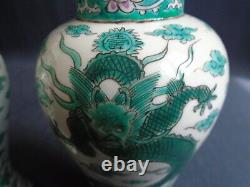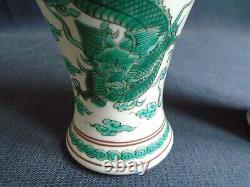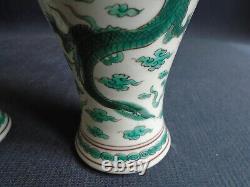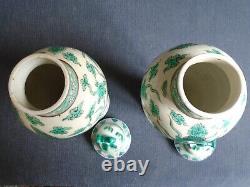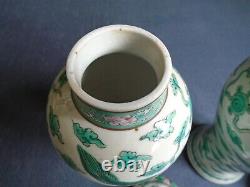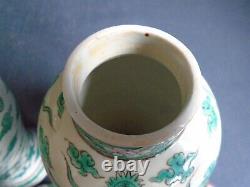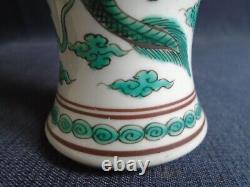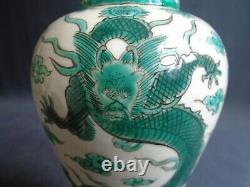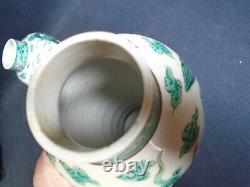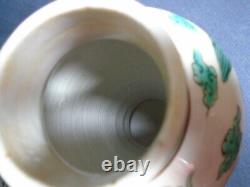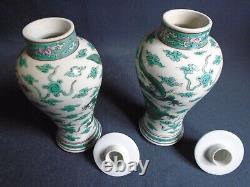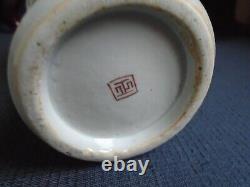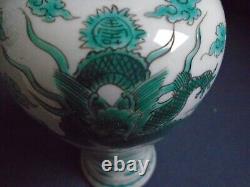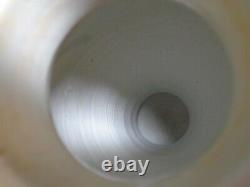 A very nice PAIR of Chinese Famille-verte baluster form vases with covers, decorated with confronting five clawed Dragons contesting the flaming pearl. Both vases are in good condition, the covers have had some restoration done.
The vases have a Mark to the base also to the upper body of the vase. These Vases date from the late 19th century (Late Qing). One vase is slightly taller than the other. The height overall is 21.5cm.