(2) Tall Copper and Brass E F Caldwell Signed Sconces Circa 1904. OFFERS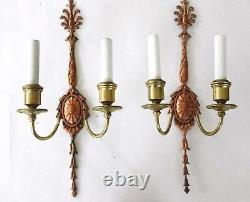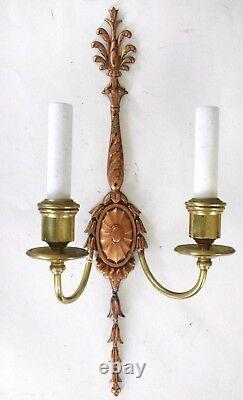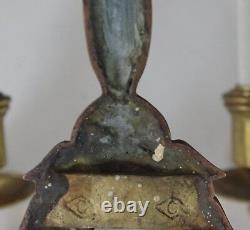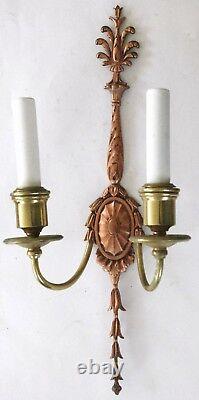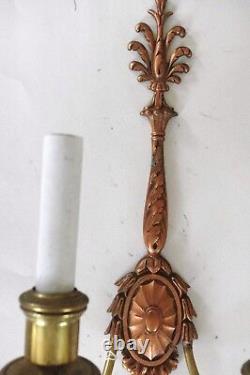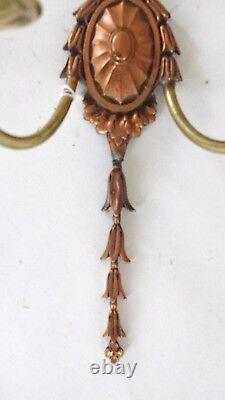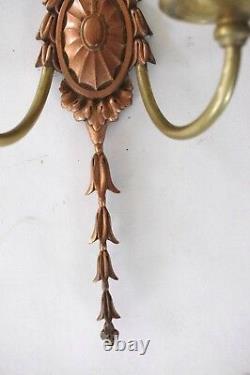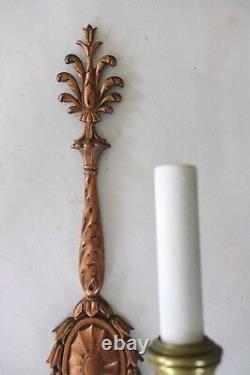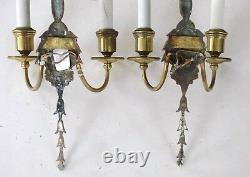 Make an offer today and own these NOW! Pair of Tall, highly detailed Antique Sconces from the firm of Edward F Caldwell & Company, New York. 19" Tall x 8" across at ceramic candles!
Images of these sconces can be found online in the E F Caldwell archives at the Smithsonian web site. They are model #C16505, created around 1904. I handle mostly the lighting of E F Caldwell & Co.
And other competing high quality firms. These are about 116 years old. Please note one "tail" reattached. I will be offering the most amazing collection of antique lighting from a major collection over the next year. The pieces are mostly from the E.
Caldwell Company of New York City and cover production from 1895 - 1945. These pieces are not cheaply made like the modern copies. Each piece comes with a unique story and can be tracked back, in most cases, to the original client. When possible an original image of the piece will be supplied.
Additionally, the New York Public Library holds the customer archives and they can be searched to determine for whom the piece was created. Caldwell Company, you are truly creating a link between the Gilded Age and today. You will not find pieces like this in a big box store.